Famous for its scenic stretches of coastline offering exciting outdoor activities and fantastic dining options with splendid views, Boynton Beach residents certainly enjoy the many perks of the place they call home. Although it's technically part of the swanky Miami metro area, the town has its own unique charm. Here you'll find anything from upscale shopping venues to farmer's markets selling lush local produce. It's a great location for families with kids, and anyone that looks forward to enjoying a well-balanced lifestyle. If you've moved to the area recently or planning to do so soon, Cardinal Van Lines offers you sound support every step of the way. Today our experts will share all you need to know about how to settle after moving to Boynton Beach FL with ease.
Settle after moving to Boynton Beach FL with enthusiasm
First and foremost, moving to a new place away from the familiarity of your current home is never easy. However,embrace the upcoming changes and do your part to get the best out of the positive prospects. Your experience of how will you initially adapt after moving to Boynton Beach has much to do with your actual moving process.
Hence, it's of utmost importance to do your research on the best long distance moving companies in Florida and hire the right one. Choose a mover with experience that specializes in conducting long-haul moves. Needless to say, an unreliable and inflexible company isn't a good start to moving to a new place. Hence, take help from pros willing to go the extra mile and make it easy for you.
If the logistical part of your move is done right, you can focus on experiencing the joys of moving to your new place.Explore the town and make your home after moving to Boynton Beach feel like home, free of worries and with enthusiasm.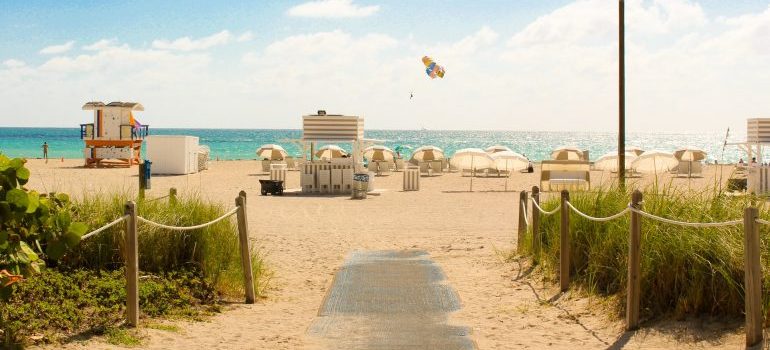 Best tips to help you grow into Boynton Beach FL after the move
Settling in a new home with joy is possible if you prepare and know what to expect. So, here are some expert tips from seasoned moving companies Boynton Beach based on practical experiences. Take note and enjoy your fresh new beginning.
Unpack with a plan
Meet your new neighbors
Create a healthy routine
Settle after moving to Boynton Beach FL by exploring it
The following points will help you design your perfect plan for adapting after moving to Boynton Beach. Hence, let's dive into it.
Settle after moving to Boynton Beach FL with a foolproof unpacking plan
While the joys of moving to a new home are many, the post-moving blues are also faithful followers of changing houses. However, you can easily minimize this, if not evade it altogether. This is feasible with bringing in the familiarity of your home to your new space. Hence, make a point to unpack mindfully. First, make sure you create a functional comfort in your new and yet unfamiliar living space. With all you need at hand, it will be easy to go back to your everyday routine. Thus, you will not feel uprooted and missing the perks you left behind.
So, set up your new home, and make it feel like home as soon as possible. Take out the items you normally use and design the layout of the space to your liking. Have the photos of your loved ones on display, and focus on making your home after moving to Boynton Beach a positive place where a new chapter of your life begins. 
Organize a housewarming party and invite your new neighbors
Moving to a new place is often difficult because we have to leave most or some of our loved ones behind. Interstate moves are especially prominent in causing people to worry in this department. However, with an open mind and heart, you will make things much easier on yourself. Generally, Boynton Beach residents are fairly relaxed and with a friendly disposition. Hence, put your social skills at the forefront, and don't be reserved about making new friends and meeting new people. Start by organizing a housewarming party to help yourself settle after moving to Boynton Beach FL surrounded by locals. Invite your neighbors for a grilling party in your courtyard or organize a casual party to get to know each other over some drinks. If you have kids, this is a good opportunity to encourage them to make new friendships with other kids living nearby.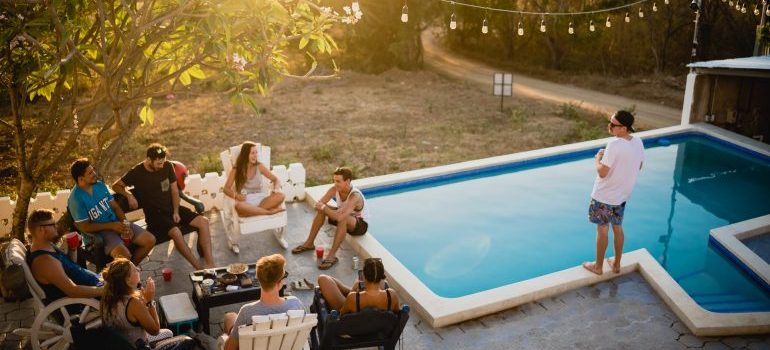 Create your daily routine and incorporate healthy habits
The best way to give yourself some boost is by investing time in self-care. Make a point to thoughtfully create healthy habits, and ensure good quality of life. Find out where in Boynton Beach can you enjoy the sports and activities you did at your old place. Visit the local markets and see what healthy food options are available in the area. If you know the details, it will be easy to start planning your daily activities and figure out ways how to incorporate your new favorite things among your tasks.
Explore the area and settle after moving to Boynton Beach FL with ease
Some people are excited about the possibility to explore a new place. Others don't like changes and dread anything unfamiliar. However, with long-term relocations, these two sentiments often combine. Naturally, since Boynton Beach is now the place that you'll call home for a while, you should get to know it and make it feel like it. Here are a few useful things to know that may motivate you to do some more in-depth research.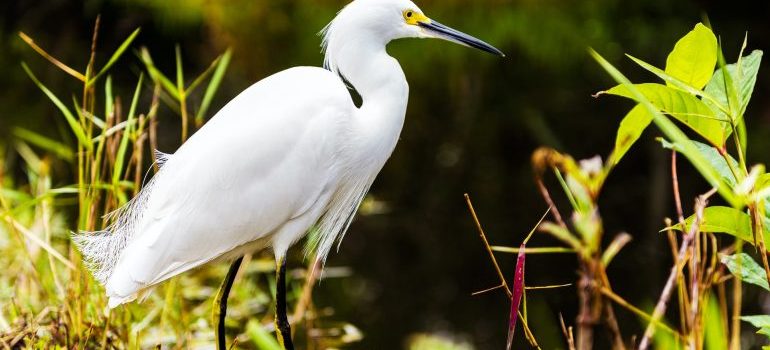 Fun activities in Boynton Beach FL
The city of Boynton Beach has a population of about 75,000 that is constantly on the rise. As a resident, you'll have easy access to Miami in less than 1-hour ride. Also, a lot of the residents here commute for work to nearby West Palm Beach and Boca Raton.
Lots of historical sites and places of interest are located in its vicinity, so if you ever get tired of the fantastic beaches, you can always hop on a day trip out of town. Boynton Beach is also home to many exquisite restaurants and family-friendly amenities.
To initially get to know Boynton Beach after moving, don't miss these:
Ocean Inlet Park – a favourite among locals, here you can enjoy outdoor activities such as kayaking and fishing, rent a boat, and enjoy the picnic areas, while your little ones have fun at the playgrounds.
Animal EDventure Park – meet lemures, sloths, otters and other unique species form up close. The place offers fun educational experience for adults and children. You can learn many interesting facts about the animals that call this place a home.
In summary, our tips are sure to help you settle after moving to Boynton Beach FL with joy and enthusiasm. Make good use of them, and enjoy the many perks this city offers.