Choose Cardinal Van lines for your long-distance residential or commercial moving. Opting for our relocation services Florida is the best move you will ever make. As a leader in the moving industry, we offer the highest standard of service and solutions to suit your needs and your budget.
Our team of experts will handle every step of the residential moving process, no matter the volume or the destination of your move.
All your household items will be carefully packed with our secure packing materials and loaded with care into our clean and regularly inspected trucks. To ensure that your home is left in pristine condition, all exposed areas such as doors, routing walls, stairs or even lifts will be protected, at departure and destination. At Cardinal Van Lines, we handle your goods with maximum care, so you can move with peace of mind.
We are experts in packing and moving your company's assets: office furniture, electronic devices, laboratory equipment or factory machinery to your new premises.
Proper planning and coordination are the foundations of a successful office move. Our office move action plans are carefully drawn up to minimize the loss of productivity for your business.
Our crew is dedicated to pack and unpack your goods with the utmost care and attention.
Relocation is much more than moving things from point A to point B. It signifies a fresh start, a beginning of a new life. Still, for most people, it is a stressful experience and a constant struggle. Exactly what it shouldn't be. 
But all that becomes insignificant if you have the right people to guide you. And with us, you'll have some of the finest cross country movers Florida can offer. An experienced team that stops at nothing to give you the relocation you deserve; and a crew capable and willing to tackle any challenge and obstacle, so you can focus only on the good things relocation carries.
All of us need familiarity to feel safe and secure. Moving disrupts all routines in our daily lives and it leaves us floundering over the unknown that lays ahead of us. It is a textbook example of a stressful life event. But then, moving is all about positive changes in our lives. People move to be closer to their loved ones, for better jobs, better housing, a better quality of life in general. Thus, the positive prospects of moving are worth the while of setting sails. However, the emotional facet of moving combined with the endless list of binding weighty tasks is mildly said, overwhelming. You will do yourself a great favor if you take help from Cardinal Van Lines. Our solid relocation services Florida residents rely on are the ideal solution for all your moving-related worries. Enlist us, to slash stress and anxiety at its root.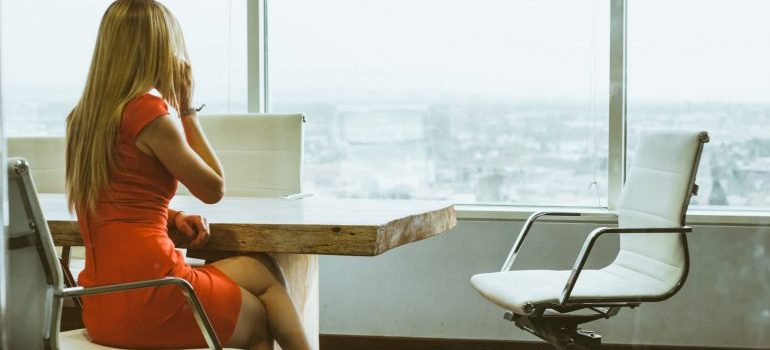 Relocation services Florida devoted to excellence
How do you manage stress levels when moving? Make a point to look after yourself, and do not spread yourself too thin. At Cardinal Van Lines, we will take over the burdensome moving tasks, so you can take a respite and clear up your perspectives on the future. Do not feel daunted and sad under the burden of moving, as our effective relocation services Florida are your easy way out.
Our seasoned moving experts are committed to performing to the highest safety and quality standards of the industry. Cardinal Van Lines offers you a comprehensive array of moving services, steeped in experience and efficiency.
Residential Moving
Corporate Moving
Long-Distance Moving
Interstate Moving
Packing Services
Auto Transport
With our masterly crafted relocation services Florida residents prefer over any other, you can commit to envisioning your fresh new beginnings. Instead of beating yourself up over the intricacies and trivialities of your upcoming move, have a good nights' sleep, get yourself a nice meal, and go to the cinema.
Do leave the planning, organization, and conduct of your moving project to the crafty experts at Cardinal Van Lines. Cut yourself some slack, and unwind. All the effort you need to do is pick up the phone and talk to us. Tell us what exactly do you need, and how do you picture your ideal move. We have got your back in any moving situation.
Benefit from superior quality moving services at affordable rates
Moving is a costly endeavor, especially when long-distance is involved. However, Cardinal Van Lines takes into account every aspect of your project, and we strive to adapt to your pace and budget. Taking our assistance does not mean you need to break the bank. We will provide you with the ideal moving solution to fit your individual circumstances and budget.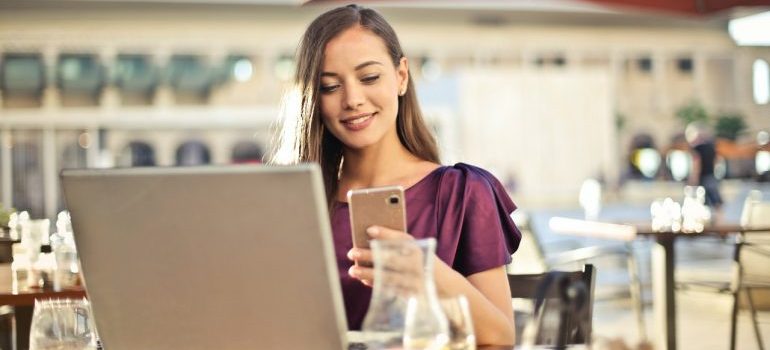 Many movers are not flexible to allow you this benefit, and this is what puts Cardinal Van Lines much ahead of our competitors. Request your free estimate today and set up your budget for the finest relocation services Florida has. Our rates start as low as 1049$ for a long-haul project. Do let us know if anyone can beat that.
Ensure your easy move to a new home with premier relocation services Florida
At Cardinal Van Lines, we move more than 25 000 families every year throughout the country. People rely on us with moving their valued possessions and their lives because we have earned their trust. Our team of dedicated residential movers is comprised of trained and qualified professionals, with extensive experience in the field. Your household possessions will be handled with delicate care and attentiveness, and yet swiftly and efficiently with professional mastery.
Cardinal Van Lines takes all necessary precautions to keep your interior free of damages, by using modern protective equipment upon departure and arrival. Hence, let us handle your household move from start to finish in a seamless manner. From the first handshake until the last moving box adequately placed at your new home, you and your family can have peace of mind and enjoy a smooth and memorable moving experience.
Keep your business running at a fluid pace with the expert help of Cardinal Van Lines
Regardless of the size, scope, and nature of your business, Cardinal Van Lines has the capacity and equipment to relocate your assets in the most time and cost-efficient way feasible. As a business ourselves, we understand how important time is, especially when it can translate into tangible losses. So, entrust your office move to our adept corporate movers, who have honed skills and adequate professional knowledge to cut the downtime due to moving.
Cardinal Van Lines is an expert in moving inventories of various natures. From delicate electronics and laboratory equipment to bulky office furniture and industrial machinery, rely on us to transfer your assets in a safe and swift way. Get in touch with our relocation services Florida specialists and have your customized relocation plan drawn up, for your utter benefit and satisfaction.
Everything you need to sail smoothly through your move
Not all movers are worth your trust, nor all of them have the capacity to meet your moving expectations. With Cardinal Van Lines you have all you need to enjoy virtually a hands-free move. We will provide you with quality packing materials and expert packing services, so you will not need to invest your time and energy in this tedious task. You do not need to look any further for auto transport services either. We offer you a full package of moving services, that you can bundle up at your convenience. Our potential is limited only by your moving requirements.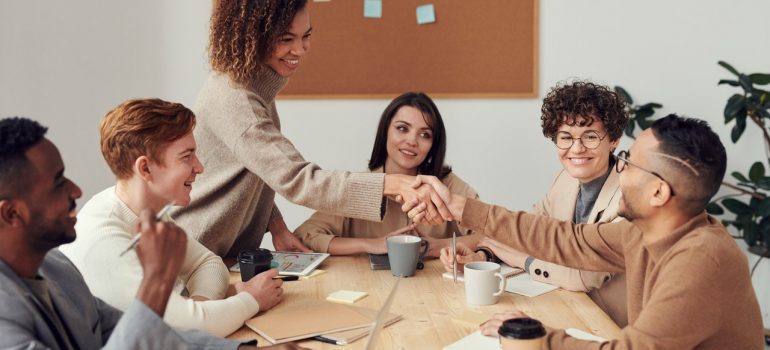 How is Cardinal Van Lines different than the rest in the industry?
Our philosophy is simple – listen to the moving needs and expectations of our clients, and then enact them with complete commitment and dedication to excellence. Cardinal Van Lines is built upon the premises of fairness, integrity, and exceptional customer service and care. Putting these into practice with allegiance has earned us the leadership place we have today in the moving world.
We have many years of experience in the industry and a wide network of presence throughout the US. Cardinal Van Lines is comprised of moving experts, aspiring to make moving a positive experience for each of our clients. We are privy to any moving situation and have the resources and prowess to handle it successfully. 
Cardinal Van Lines will not present you with a shock bill at the end of your move. We are transparent with our pricing system and will make you an offer to fit your budget. With us, you get quality and reliable moving services in Florida and beyond, at affordable price points.
Your choice of mover will determine your moving experience and its final outcome. Hence, make an informed decision and do not settle for anything less than the best relocation services Florida market offers. Cardinal Van Lines is certainly your definitive best choice of mover.
Call us and banish moving-related stress with effective relocation services Florida
Cardinal Van Lines is an industry leader because we are the best in what we do. Moving people throughout the entire US in a sleek manner is our expertise and passion. We leave nothing to chance when it comes to the successful completion of your moving project. Whether you are moving your family to a new home or relocating your entire business to the opposite coast, we are here to ensure you reach your objectives with no rough patches on the way. But do not just take our word for it – contact us today, and see how can we help!