Moving from Florida to the completely opposite corner of the country is not the easiest feat. There are thousands of miles involved, that add complexities to any interstate move. But moving to Seattle from the Sunshine State comes with myriads of benefits if you handle the move itself right. Hence, rely on Cardinal Van Lines to take care of the onerous moving tasks, and focus on planing your bright future. We are long-distance moving specialists, with years of experience and resources around the country, offering them to you for your smooth, easy, and untroubled move. Moving from Florida to Seattle can be safe, easy, and a memorable experience. If you are asking yourself about how to enact your relocation plan and what to expect from your move to The Emerald City, below you will find the answer. Call us and ensure your time and cost-effective move to the opposite coast!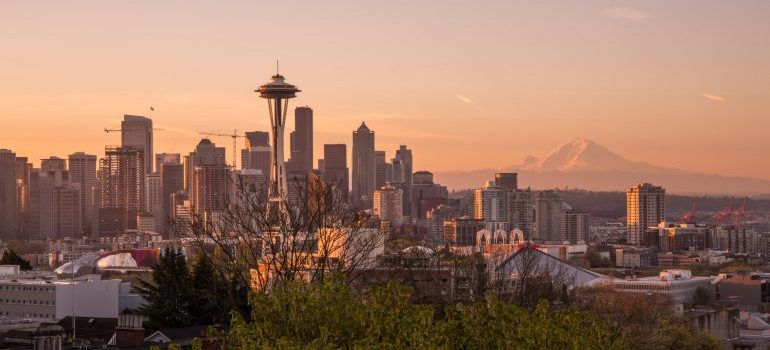 Moving from Florida to Seattle with our reliable expert assistance
The pacific northwest city of Seattle is an exciting metropolis, constantly rated as one of the best to live in the US. However, the distance between The Sunshine State and Seattle is a little less than 46 hours by road. This is the epitome of an interstate moving project. Naturally, transferring your possessions over such a distance will give rise to stress and worries. However, you have nothing to worry about.
Cardinal Van Lines is a company with many years of experience in the industry. Moreover, we run the gamut of long-distance moves and have honed professional prowess to conduct these projects in a seamless manner. We have a wide network of presence throughout the US and will move you, your family, or an entire business with ease. Hence, opt for our team of reputable movers, and secure a safe moving from Florida to Seattle process. Everything you need to sail smoothly to your new home or office on this opposite side of the country, Cardinal Van Lines will provide it. So, talk to us today, and let us alleviate any of your moving-related worries, concerns, and doubts.
Affordable relocation package for your utmost content
Along with everything else, people are often worried about the costs of moving. Of course, moving is a costly project, but Cardinal Van Lines aspires to change things in our customers' favor. We offer long-distance moves starting as low as $1049. For your peace of mind, request your free moving estimate today, and start preparing for your relocation from Florida to Seattle free of stress and budget-related anxiety.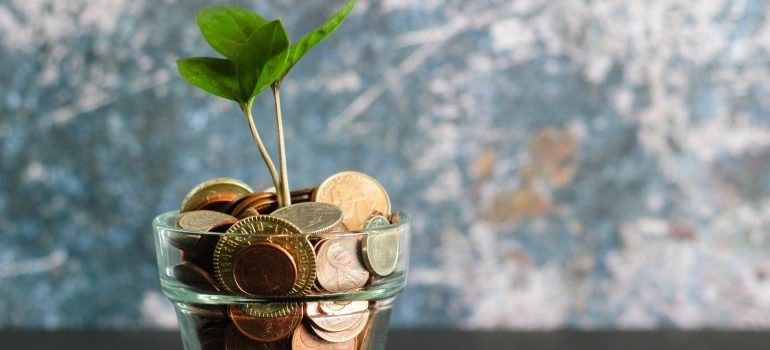 We work really hard to provide our valued clients with high-quality moving services at affordable rates. With Cardinal Van Lines your complete satisfaction is guaranteed, as we pay attention to each and every aspect of your move, and strive to cover all areas to your utmost benefit. Hence, get in touch with us and see how exactly we will make your move a smooth experience.
An array of superior quality moving services for your seamless transfer
Cardinal Van Lines has the resources and equipment to handle your move, regardless of its size, scope, and complexity. Over many years in the field, our seasoned crew has obtained unmatched practical skills and professional knowledge, so we have moving down to a science. Count on us to accommodate all of your relocation needs and requirements, and adapt to your pace and timeline.
Our moving services are crafted with attention to detail, and with the objective to cover all areas of your Florida to Seattle moving project.
Residential moving
Packing services
Packing materials
Besides, at Cardinal Van Lines we provide each of our clients with a custom-tailored moving plan, for optimal results. Thus, once you contact us, count on our undivided attention. Our specialists will listen to all the specific details of your upcoming move. We will review them, and provide you with an expertly designed plan of action, for the optimal outcome of your move. With us, you can actively participate in designing your move to fit your exact expectations. Cardinal Van Lines is a customer-centric mover, and we will do what it takes to accommodate all of your moving requirements.
The benefits of moving from Florida to Seattle
The Emerald City is a nickname given to Seattle thanks to the steady supply of rain it has. Unlike the sunny State of Florida, the largest city in Washington State does not have roughly 300 days of sunlight. But, this is not to say that you should expect gray skies and gloomy weather all the time. Quite the opposite – the forests and mountains radiate a spectacular lively green color, which makes the whole surrounding quite pleasant.
The City of Seattle offers a wide variety of things to do. Unless you have not already, it is highly likely that here you will discover your love for the outdoors. Seattle gives you the opportunity to enjoy lush nature and fun activities with your family or on your own. Also, it is a very dog-friendly city. So, if you are moving to The Emerald City from Florida with your furry friend, rest assured it will love it here, as much as yourself.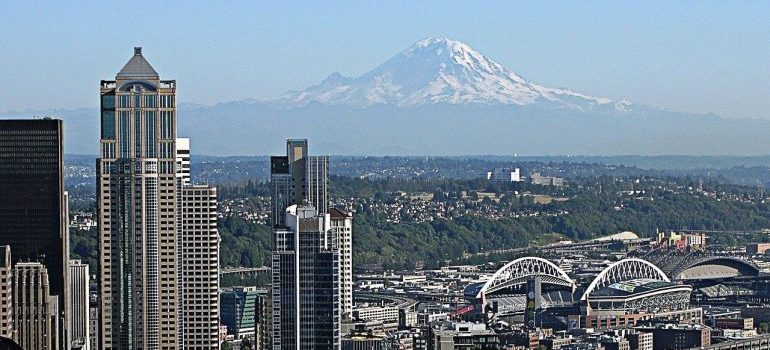 Seattle is anything but short on cultural and sports activities too. In addition, there are plenty of attractions that locals and tourists alike cannot get enough of. Here is the Space Needle, The Pacific Science Center, Chihuly Garden, and Glass Museum, to name but a few. The home of Starbucks boasts a diverse culinary scene, featuring anything from food trucks and cheap eats to world-class restaurants and fancy coffee shops.
Moving to Seattle from California gives you incredible job options. The city is a key player in the major global tech industry. It is home to many Fortune 500 companies, such as Microsoft, Costco, Expedia, Amazon, and more. Fun fact– Seattle is number one for being the most well-read city in the US.
Moving from Florida to Seattle can be a breeze – Call us today!
With so many movers to choose from, we understand it is not easy to make a decision. However, if anything goes wrong with your long-haul move, you will feel the consequences for a long time. Hence, step up your game and get the best team on your moving project. Cardinal Van Lines is a company trusted by people throughout the US. We deliver a safe, smooth, and memorable moving experience, through quality and affordable customized moving packages. So, contact us today and see what we can do for you. You will thank yourself for choosing to partner with us on your journey from Florida to Seattle.