https://www.cardinalvanlines.com/It is estimated that half of the top 10 fastest-growing cities in the US are located in The Lone Star state alone. If you are looking to benefit from the booming economy, affordable housing, and rich culture, then moving to Texas from Florida comes as no surprise. To ensure your smooth and easy transfer, partner up with Cardinal Van Lines. We are long-haul moving specialists with many years of experience. Whether you need to relocate your business assets or move your family across states, let us streamline your project. Ensure a moving experience that befits your expectations, and get in touch with us to benefit from our expert, affordable moving services.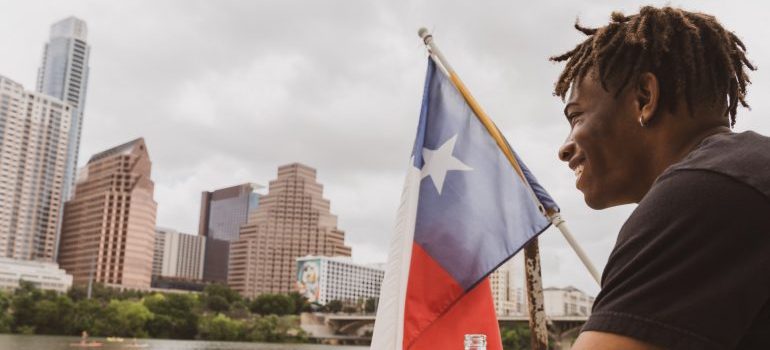 Moving to Texas from Florida with seasoned professionals
Planning a long-distance move will easily drive you up the wall. Top up your already busy schedule with a bunch of moving-related tasks to handle, and you can tell why so many people dread moving. But, lest we forget the joys of it, too. Moving from Florida to Texas is an exciting new chapter waiting to be opened in your life. Hence, do yourself a favor and reach out for the assistance of Cardinal Van Lines.
Let our seasoned team of moving professionals provide you with steady end-to-end relocation support. We will save you time and energy and will make it possible for you to focus on the positive aspects of your move. Cardinal Van Lines has everything you need for a seamless transfer from Florida to Texas. Benefit from our solid experience, commitment to safety, and customers' satisfaction. We will put our extensive resources and devoted customer dedication at your service. Thus, look no further for a moving company that you can fully trust. Cardinal Van Lines will execute your move from the Sunshine State to Texas with enthusiasm and logistical prowess. 
Slash stress levels with our affordable pricing model
Long-distance moves are indeed pricey projects. The budget concerns only add to the anxiety levels when planning to move on a significant distance. However, as a customer-centric company, Cardinal Van Lines makes sure to polish every aspect of moving, for a seamless customer experience. Hence, we price our quality moving services to fit your budget. We can move you anywhere throughout the US, at price points starting as low as $1049.
Certainly, the actual cost of your Florida to Texas relocation will depend on the size of your inventory. So, to get a more accurate idea, request your free moving estimate today. Cardinal Van Lines will offer you moving solutions to fit your individual requirements and budget. So, do not hesitate, and talk to our friendly and courteous representatives at the earliest. Rely on us to draw up an effective plan and move you to Texas from Florida with the optimal outcome. 
Safe and efficient interstate moving with Cardinal Van Lines
The journey from Florida to Texas will take about 18 hours on the road. And whenever there is a significant distance involved, people get concerned about the safety of their possessions. However, you can put your worries to rest, and take our pledge of transferring your items timely and with no damages.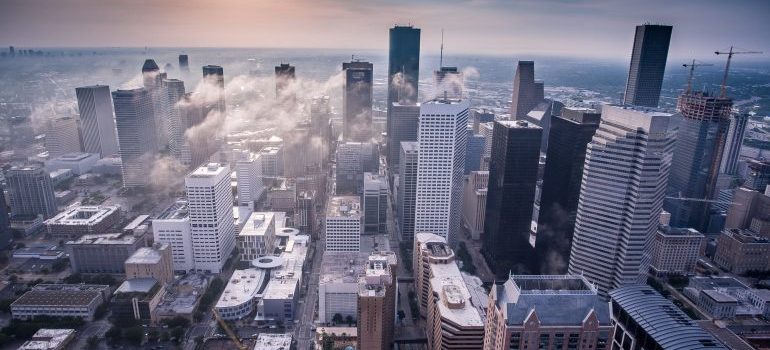 At Cardinal Van Lines we operate a fleet of well-maintained moving vehicles. Our crew utilizes modern tools and equipment to keep your property and belongings safe and optimally protected at all times. Thus, enjoy your peace of mind and let us handle the onerous moving tasks on your behalf, safely and efficiently. Your interstate moving project to The Lone Star should be a joyful life-changing event. Our team at Cardinal Van Lines will account for your positive and memorable experience. 
Moving to Texas from Florida with quality and dependable moving services to fit your unique needs
As seasoned moving specialists, we know that each move is a story for itself. Hence, Cardinal Van Lines offers you customizable moving services, tailored to your individual moving needs and circumstances. Count on our experts to listen to your moving concerns, and provide you with the ideal solution. 
Residential Moving
Corporate Moving
Interstate Moving
Packing Services
Auto Transport
At Cardinal Van Lines, we move about 25.000 families per year all around the US. Our household moving services are honed to perfection. So, choose the best for you and your family when moving from Florida to Texas. Rely on our team to move your household treasures safely and with ease.
Regardless of the size, scope, and complexity of your intended corporate move, Cardinal Van Lines should be your moving partner of choice. We have the right resources and honed techniques to move any volume of office furniture and electronics, to laboratory equipment and industrial machinery over any distance. Consider Cardinal Van Lines more than just a mover – we are your loyal relocation partner, striving to support your business for its utter success. 
Count on us to provide you with anything you need for an easy Florida to Texas move. From packing services and quality packing supplies to Auto Transport services and anything in between, Cardinal Van Lines will provide it at your leisure.
Benefit from our moving services of unmatched quality and efficiency, and give us a call today to start working on your perfect moving plan.
Moving from Florida to Texas – what to expect?
As a transplant from the Sunshine State, you will not experience a lack of sunny weather in Texas. Besides, the more breezy air makes it possible to enjoy lots of outdoor activities, and marvel at the beautiful, diverse landscapes. Apart from relaxing beaches, in Texas, you can enjoy hiking and camping in one of the many beautiful national parks and canyons.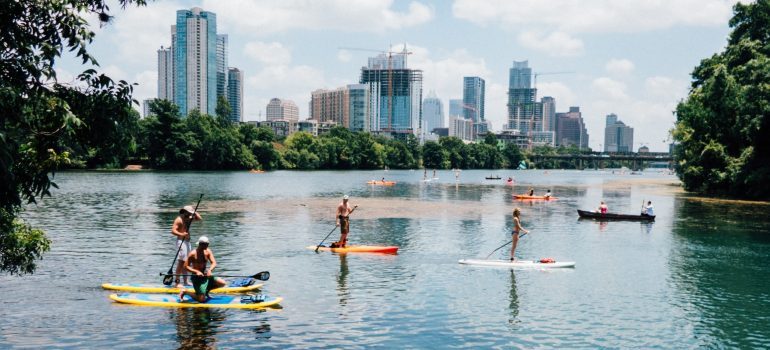 The job opportunities in The Lone Star state are plentiful. The biggest part of the states' economy is based on industries such as oil and energy, agriculture, and healthcare. Moreover, Austin is recently emerging as the next Silicon Valley. Texas is a great place for business, no matter if you are after an employment opportunity or looking to start your own company. 
In Texas, there is no personal or corporate income tax. The affordability of living here is yet another reason why so many people and businesses choose to relocate to some of its major cities. Houston, Dallas, and Austin are the most populous cities.
And of course, moving to Texas from the Sunny State mini-guide will not be complete unless we mention the food. The Texan barbeque is worldwide famous. And throughout the state, you will enjoy fantastic restaurants and unique food trucks, offering incredibly delicious southern cuisine and tex-mex.
Make a smooth transfer to Texas from Florida – Call Cardinal Van Lines today!
The Lone Star state offers incredible opportunities to those who call it home. And instead of stressing about the practicalities of your move, allow yourself to indulge in planning an exciting future. Enlist Cardinal Van Lines to take the heavy burden of moving off your shoulders. Hence, call us today and enjoy a smooth, safe and untroubled journey to anywhere in Texas, at affordable rates.