Swapping Florida for the Golden State is an exciting prospect. With a thriving job market, diverse industry, and a beautiful landscape, California have plenty to offer. However, hopping from coast to coast is not as simple as it sounds. You surely have the inkling that you will need steady, professional moving support through this important life-changing event. Hence, Cardinal Van Lines is here to provide you with anything you need for a smooth and straightforward interstate move. We are adepts of long haul moving, with many years of experience and an extensive network throughout the country. Moving from Florida to California will be a positive experience, free of stress and worries, with our dedicated crew by your side. All you need to do is talk to us and tell us to know your moving expectations. Then relax, as we handle it all for you, in a time and cost-effective manner.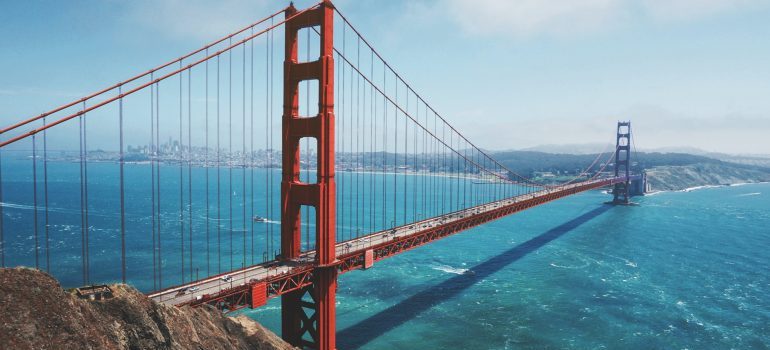 Moving from Florida to California made simple with expert interstate movers
The sheer distance tangled with complex regulations pertinent to different states makes people dread interstate moves. Besides, these have a bad reputation of being costly projects. However, with our expert team at Cardinal Van Lines, you can put your worries to rest. Start by requesting your free moving estimate and see for yourself that moving from Florida to California can be simple and effective, without breaking the bank.
We are a company with many years of experience, and an extensive network throughout the country. Committed to excellence, our highly trained and well-equipped crew is your key to a smooth and untroubled relocation from Florida to California. Cardinal Van Lines specializes in long-haul moves, and we offer you all the ingredients for a successful transfer in one place, at reasonable rates.
Regardless of whether you are moving your family or business, count on our steady moving help. We have theresources and equipment to conduct your moving project with ease, regardless of its complexity.
Hence, if you are looking for a trusted professional to ensure the optimal outcome of your transfer to California from Florida, save your time and look no further. Cardinal Van Lines is readily at your disposal to provide you with your ideal moving experience. Give us a call today and lets' draw up your ideal relocation plan.
Masterly crafted moving services you can depend upon
Transferring your household or business across the country requires logistical prowess. A seasoned mover with a honed reputation is your most valuable moving resource.
When it comes to interstate moving you cannot afford to leave anything to chance. If you want your transfer from Florida to California to be a smooth and untroubled process, our crew will be instrumental in your success.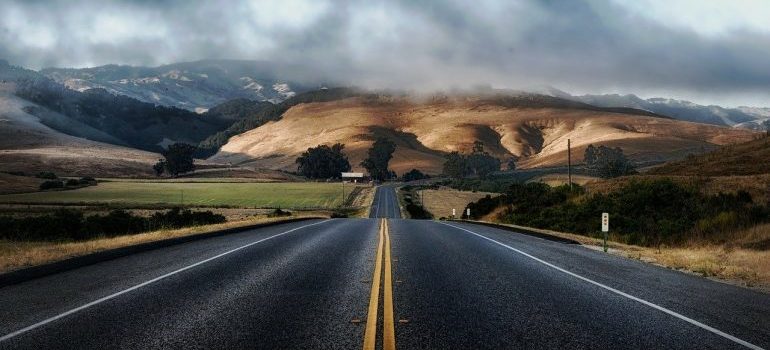 Cardinal Van Lines offers you an array of thoughtfully designed moving services, and we give you the flexibility to adapt them to your specific moving needs, expectations, and circumstances.
Residential Moving
Packing Services
Packing Materials
Take assistance from our moving specialists, and enjoy a seamless moving process from start to finish. Cardinal Van Lines will provide you with end-to-end relocation support and will make moving from Florida to California a swift and easy endeavor.
Moving from Florida to California with a custom-tailored relocation plan
Each move has its own distinctive features and requirements. Hence, with a long experience in the moving industry, at Cardinal Van Lines we know this for a fact. So, this is why we have a personalized approach towards each moving project we are entrusted with.
Pick which of our quality moving services fits your relocation needs best. Then, talk to our friendly and courteous representatives so you review the details of your upcoming move with expert guidance. Tell us your exact expectations and how do you envision your transfer to California from Florida to be like. And, ultimately unwind, as we do the job for you.
Cardinal Van Lines is a company focused on our clients' moving needs and requirements. Hence, rest assured that we will go above and beyond to provide you with a moving experience up to your standards. No matter the size, scope, and distance of your move, count on us to carry it out in a timely and cost-effective way. Choosing us to accompany you on your journey to your new location will be a decision you will never regret.
Moving from the Sunshine State to the Golden State – what to expect
The cost of living in California is the 2nd highest on a national level. Hence, when you leave the Sunshine State for California expect an increase in your daily expenses. However, note that you will also earn more, and have better prospects for career development and jobs that pay better. So, do not be afraid of changes, especially when they are positive.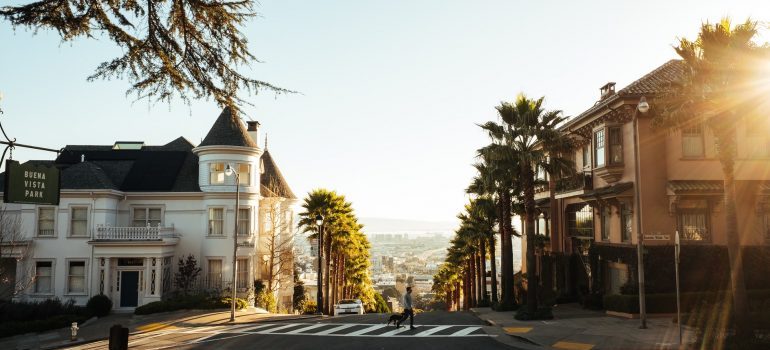 Besides, you will be enchanted by the diverse landscape of the Golden State. It is nothing like Florida, which is the latest state in the country. California has an abundance of hilly terrain, cliffs, vineyards, and valleys. You will swap the sunny, humid weather of Florida for the equally sunny, but a dry climate of California. All in all, moving to California from Florida is an exciting venture, that is sure to benefit your business, as well as on a personal level.
Brief facts about California
Did you know that the iconic Windows Wallpaper of wavy green hills against a clear blue sky was taken in Sonoma County, and it is unedited? And did you know California is the birthplace of the Internet?
The Golden State is the most populous in the US. Chances are, you already know someone that lives in California, as 1 in 8 Americans do. Its name comes from an 18th-century Spanish novel, that describes a mythical paradise called California.  The golden poppies are the state flower, but most likely the gold rush in the 19th century helped earn its moniker – The Golden State.
The economy of California is the largest in the US. If it was a sovereign nation, it would rank as the 5th largest economy in the world. Needless to say, the job market offers diversity to appeal to anyone, and it is flourishing.
Besides, California is one of the few places where you can sunbathe on the beach, take a ride through a scorching desert and hop on a mountain for some ski fun, all on the same day. And with many national parks and exciting activities for people of all ages, here you will never be bored.
Call us and ensure moving from Florida to California is a straightforward process
Now that you know how to simplify your long-haul moving experience, there is no reason to procrastinate any longer. Hence, get in touch with us at Cardinal Van Lines, and secure your sleek, easy and safe interstate move, with trusted professionals by your side. Hence, cast away your worries and rely on our team to provide you with steady moving support, and anything moving-related that you may need. So, save your time, and look no further for your ideal mover, as Cardinal Van Lines is just that.