Moving is one of the most difficult and stressful events in peoples' lives. It means leaving the familiar behind and venturing into the unknown. This can be an exciting new prospect as well if it was not for the long list of heavy-duty tasks on your to-do list. Besides, when a long-distance is involved with a moving project, things tend to get even more complex. With years of experience in the field, Cardinal Van Lines offers you the ideal solution, befitting your moving needs and expectations. We are seasoned long-distance specialists, and one of the finest long-distance movers Florida has on offer. Combining our extensive professional experience with a wide network throughout the US is your perfect choice for a smooth relocation. Talk to us today, and let us alleviate your moving concerns.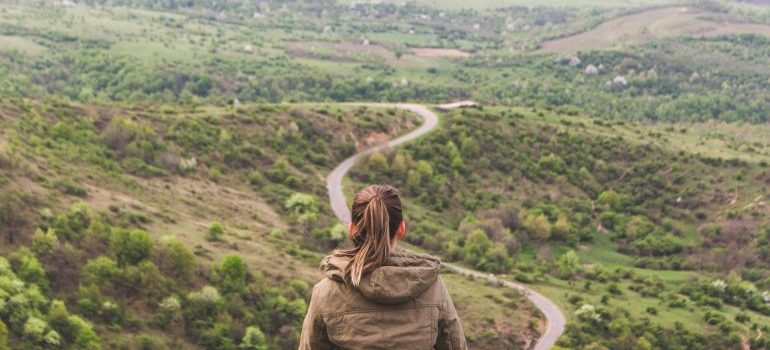 Let us turn your long-distance move into a smooth journey
The sole thought of transferring your household or business assets across the state or throughout the country will certainly raise your anxiety levels through the roof. But worry not, as there is an easy way out. Cardinal Van Lines is experienced and insured long-distance expert, privy to smooth and successful relocations. We know exactly what does it takes to simplify the complexities of your move. Our company yearly moves more than 25 000 families, and we are one of the most trusted long-distance movers Florida. Regardless of whether you are relocating your business or moving your family, take our help and put your worries to rest. Instead of dreading over arduous tasks, focus on the positive effects of your move. Let us handle the less pleasant aspects, as we are the best in finding creative moving solutions for your utter benefit and customers' satisfaction.
Superior quality moving services at affordable rates
Besides the sheer labor they involve, long-distance moves are infamous for the high price tags they come along with. As a customer-focused company, Cardinal Van Lines takes every aspect into account, when it comes to providing you with a perfect moving experience. Unlike the majority of long-distance movers Florida, we offer quality moving services to fit your budget. Tailored by the finest adepts of long-distance moving, our services will cover any area of your move.
Residential Moving
Commercial Moving
Corporate Relocation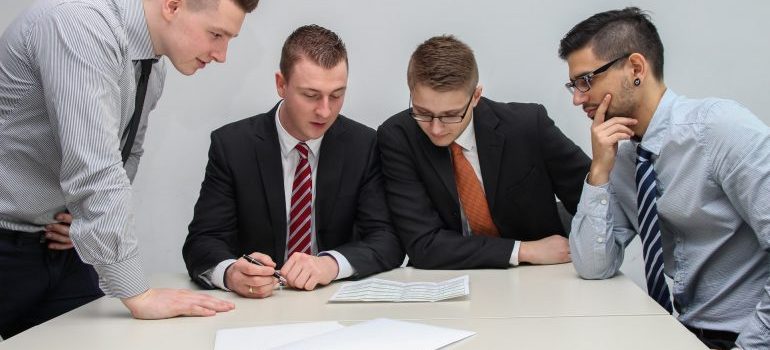 Besides, we offer you the flexibility to structure your move around your particular needs and expectations. Cardinal Van Lines will provide you with an individualized moving plan, designed with painstaking attention to detail. Rest assured that partnering with us means that all of your moving requirements will be accommodated. So, step up your game and do not settle for less than the best long-distance movers Florida.
Enjoy a seamless residential move with the finest long-distance movers Florida
At Cardinal Van Lines we run the entire gamut of moving with distinguished proficiency. Our specialties are moves involving significant mileage, and we carry them out with passion and enthusiasm. If you are moving your home anywhere throughout the US, rely on our solid moving support. With our savvy long-distance movers Florida you and your family will enjoy a sleek process, with no rough patches on the way. Let us transfer your household safely and swiftly. We believe that anyone deserves to have pleasant memories from the time of moving into a new house. Hence, this is what we strive to enhance your household moving experience with. Reach out to some of our friendly representatives today, and let us know how exactly we can help.
Long-distance movers Florida to move your business with expedited efficiency
Regardless of the size, scope, and type of your business, count on Cardinal Van Lines to conduct your moving project quicker than you thought possible. Let our agile team of long-distance movers in Florida provide you with remarkable commercial moving services worthy of all accolades. We will use our extensive resources and equipment to cut the downtime, and promptly move your assets to your new location. Our team of movers has honed the skills and techniques to handle even the most delicate items with dexterity and efficiency. Enjoy all the benefits of a prompt business move, and get in touch with our long-distance movers Florida today.
Streamline your corporate relocation project with expert help from Cardinal Van Lines
Corporate relocations are notorious for the level of complexity and unpredictability. But you can eliminate many of the strains with the effective assistance of Cardinal Van Lines. We will provide you with a customized relocation plan, and the expert guidance of a personal coordinator. You will have the undivided attention of our dedicated long-distance movers Florida, and simplify your project. Hence, opt for excellence, and see what we can do for you.
Get your free estimate and let us help you plan your immaculate long-distance move
Success is when preparation meets opportunity. Hence, with chancing upon Cardinal Van Lines you have the opportunity to celebrate a successful move in no time. Now, do your part on effective planning. Hence, start with requesting your free estimate with no strings attached. Get a quote from the best long-distance movers Florida and set up your budget. We offer long-distance moves at rates as low as 1049$.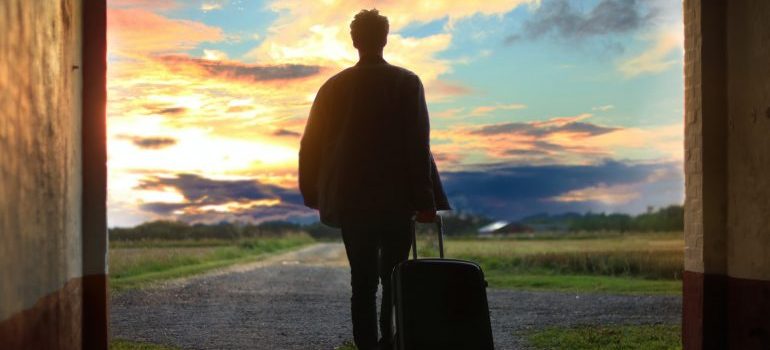 What sets apart Cardinal Van Lines from its competitors?
We know how competitive the moving industry is. And with this in mind, we are willing to go the extra mile and beat the competition. As means to an end, Cardinal Van Lines takes exceptional care to provide you with superior quality moving services, at affordable rates. We are transparent with our pricing system, and will not present you with hidden costs and surprises.
Besides, as a leader among the long-distance moving companies in Florida, we carefully handpick our staff. All of them are seasoned moving professionals, vetted to perform safe, secure, and efficient moving operations. Moreover, we invest in their training and learning, in order to provide you with the highest quality of moving services.
Cardinal Van Lines infuses practical moving experience with creative solutions, to deliver superior moving services. This is what makes us a pundit among the long-distance movers in Florida.
Contact us and partner with premier long-distance movers Florida
If anything goes wrong with your move, the bitter taste of it will remain for a long time. However, with Cardinal Van Lines you will play it safe. Hence, get in touch with us and ensure a smooth and easy move. The sooner you do so, the better. You deserve to enjoy a fresh new start, with no worries over the outcome of your moving project.